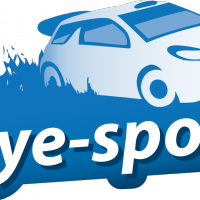 Rallye-Sport
Vidéos de rallye
237 videos
Rallye d'Allemagne 2014 (BunningsVideo)
329 vues
Ajoutée Aug 25, 2014
WRC Rallye Deutschland: First win for Neuville and Hyundai 24 August 2014
Thierry Neuville bounces back from his massive shakedown crash to take his first win in the WRC and the first for the new Hyundai World Rally Team

It was a brilliant result for the Belgian, especially given he had that massive crash in the shakedown, when he rolled his Hyundai i20 WRC multiple times before the event had even started.

Ford privateer Martin Prokop was seventh, despite what he described as a terrible start, while Dennis Kuipers was eighth in another Fiesta RS WRC car, followed home by Pontus Tidemand and Ott Tanak.

Tidemand snatched the WRC2 victory in the very final test, edging out Tanak by just 1.8 seconds. Armin Kremer took third, with Julien Maurin dropping to fourth after picking up a puncture in the penultimate stage. Maurin had been leading by 24.3 seconds.

In terms of retirements, in addition to Ogier, Latvala and Meeke, Robert Kubica and Bryan Bouffier also failed to get to the end. Kubica was forced out with mechanical problems on the final day, while Hyundai debutant Bouffier, who re-started this morning under Rally 2, crashed in the last test – the only downer for Hyundai.

The 2014 FIA World Rally Championship now continues with Rally Australia next month, which runs from September 11-14.